T-08-02-10

Home Site Map - Techniques - Interior Infrastructure -

Everything from background music to high volume party.
Voice operated jukebox
Amplifier
Realistically the power amp will need to be in a separate box because amplifiers tend to be multi-channel. Also sometimes preamp filters are separate. Typically the units are 19" rack mount. Make the box the same 3' 7-1/2" from finished floor height with castors, but only 22" wide. Speaker wires are not a big problem and not too expensive.
A typical 2 channel amp (for the two bass speakers) with a crossover filter would be...

BEHRINGER iNUKE NU6000DSP
https://www.ebay.com/itm/253582772088?ul_noapp=true $309.99
https://www.ebay.com/p/Behringer-iNUKE-NU6000-Lightweight-6000w-2-channel-Power-Amplifier/22003301120 $349.99 no tax
https://www.amazon.com/dp/B005EHINIK/ref=psdc_11975151_t2_B00LGNFAIC $399.99 (as low as $359.99) + tax
PDF: https://www.google.com/url?sa=t&rct=j&q=&esrc=s&source=web&cd=10&ved=0ahUKEwi8uviQ1OjTAhVK_WMKHXGDCwcQFgigATAJ&url=http%3A%2F%2Fwww.produktinfo.conrad.com%2Fdatenblaetter%2F300000-324999%2F312784-da-01-en-BEHRINGER_NU3000DSP_PA_ENDSTUFE.pdf&usg=AFQjCNFHPBjsEoGUuSMcP4xqOG9c680e1w&sig2=PUN8Wj7ekWFcP-61R7P_UQ&cad=rja
Ideally I would like a 6 channel version of the NU 6000 with DSP.
http://www.eighteensound.com/Portals/0/EnclosuresKits/18sound_18%20horn%20loaded.pdf
Speakers
Subwoofers
Use 18" speaker drivers. Get 8ohm versions so that in the future you can put two in parallel on each channels to make 4 ohms.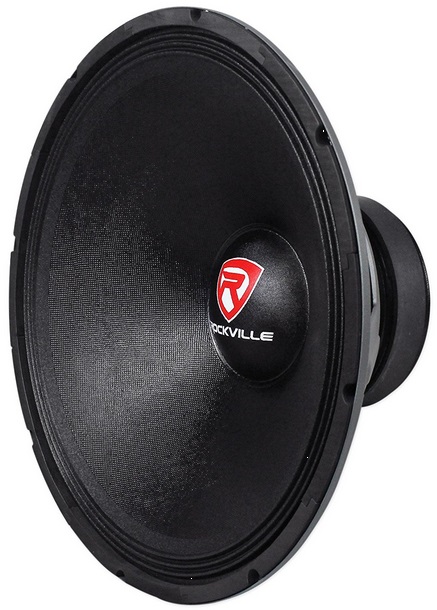 Rockville RVW1800P8 1800w 18" Raw DJ Subwoofer 8 Ohm Sub Woofer 107OZ Magnet
https://www.ebay.com/itm/301485449794 $72.95 no tax or shipping
https://smile.amazon.com/gp/product/B01DP0HKJK/ref=ox_sc_sfl_title_1?ie=UTF8&psc=1&smid=ATVPDKIKX0DER $77.62
These are typical of what people used to buy before the advent of decent Chinese speakers (as referenced above)...
https://www.loudspeakersplus.com/18-Sound-18LW2400-Subwoofer-Speaker-p/18-sound-18lw2400.htm $299
Tweeters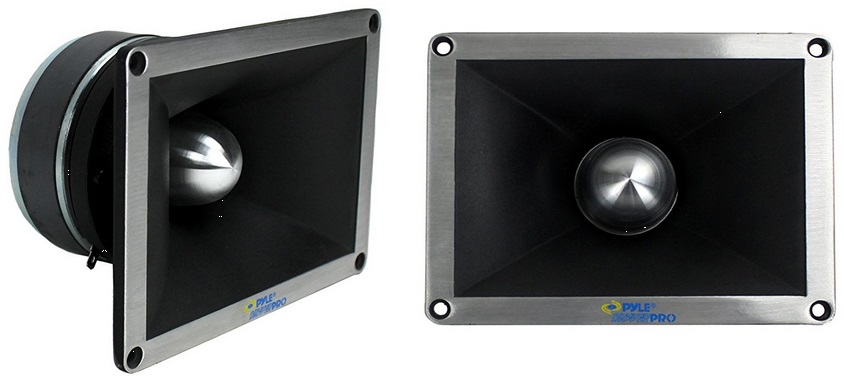 Pyle PDBT78
Die Cast Aluminum FrameDiamond Chrome Cutting Finish 2'' High Temperature Kapton Voice Coil 20oz Magnet Structure 350 Watts RMS/700 Watts Peak 4-8 Ohms Impedance Sensitivity: 112 dB/W/M Frequency Response: 2kHz - 25kHz Mylar Crossover Capacitor Included Dimensions: 4'' x 5'' / 3'' Mounting Depth
PYLE PRO PDBT78 2" 700 Watt Super Titanium Bullet Horn DJ Audio Tweeters
https://www.ebay.com/itm/352058635547 $29.69 each - no tax or shipping
https://smile.amazon.com/gp/product/B00I3LGP5W/ref=ox_sc_act_title_3?smid=A1DXN92KCKEQV4&psc=1#customerReviews $59.99 for two
Pyle PDBT78 2-Inch Titanium Super Tweeter
https://smile.amazon.com/Pyle-PDBT78-2-Inch-Titanium-Tweeter/dp/B000JLBO6E/ref=pd_sim_107_19?_encoding=UTF8&pd_rd_i=B000JLBO6E&pd_rd_r=N61NAHZT2H6VTDBY5YV1&pd_rd_w=ik759&pd_rd_wg=cOhkp&psc=1&refRID=N61NAHZT2H6VTDBY5YV1 $32.19 for 1
Crossover
625hz & 5khz crossover points
W is low frequency (Woofer), T is mid range, H is high frequency (Tweeter).
Subwoofer cabinets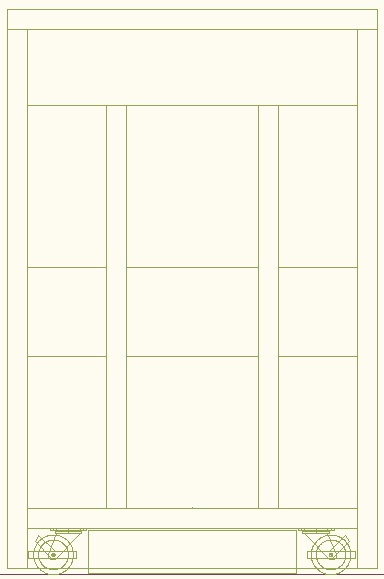 The following only applies to bass speakers. You also need midrange and tweeters but these are best positioned above head height angled slightly downwards because high frequencies are absorbed by soft furnishings and human bodies.
Above finished floor height the height of the top of the bass speaker is 3' 7-1/2". Construct from 2-by lumber to give it lots of mass. Use folded horn design. It's all about the bass.
Do not be tempted to turn the horn the other way up because things may get "posted" through the slot and land in the bottom.
Provide casters but allow for an optional felt padded plinth to use instead of wheels as that will give more bass transmission to the floor.
http://www.speakerplans.com/index.php?id=186horn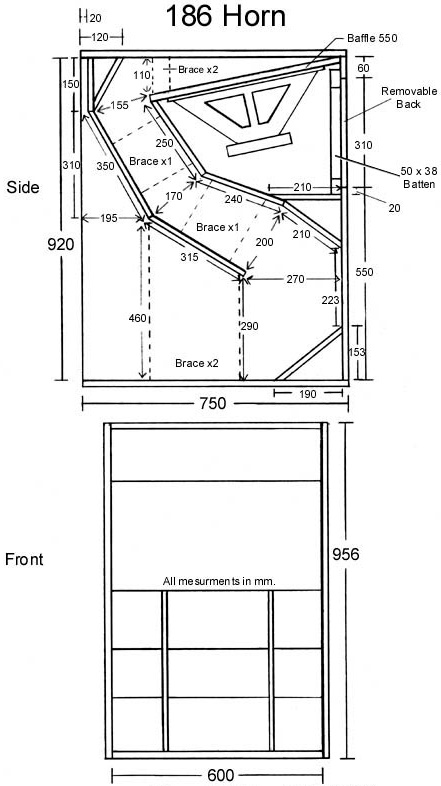 Speaker sockets
The speakON panel mount connectors are the standard chassis connectors for loudspeaker / amplifier interconnections. They feature a unique metal locking system, making contact only once fully locked. The speakON receptacles are robust, versatile and easy to terminate. The chassis connectors are airtight for audio applications (leakage 30 cm3/s at 10 kPa differential pressure).
Countersunk mounting holes to accept M3 bolts.
http://www.neutrik.com/en/speakon/speakon-chassis-connectors/speakon-chassis-connectors/
Speakon NL4MPR 4 Pin http://www.neutrik.com/en/speakon/speakon-chassis-connectors/nl4mpr
Black round G-size flange, countersunk thru holes, 3/16" flat tabs
Current rating 40 A rms.
Need to buy high quality connectors.
Buy genuine neutrik connectors.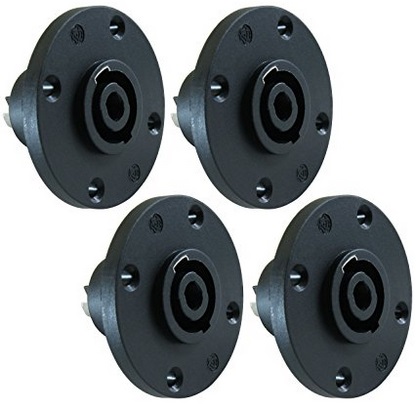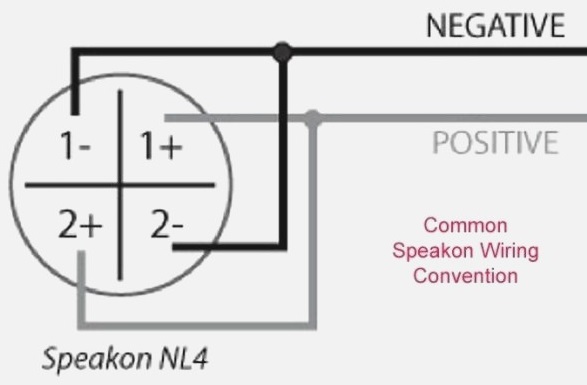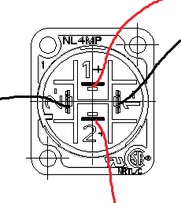 Speaker plugs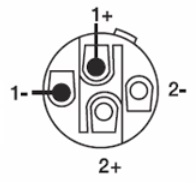 Need to buy high quality plugs.
Need to buy plugs that can accept 12 awg wire.
Buy genuine neutrik plugs.